We blend your products!
Precise and homogeneous blends form the basis of a wide variety of products and are therefore of utmost importance to our customers. For this purpose, Heiss MSP uses vertical single-shaft mixers from Amixon including chopping rotors with filling volumes of 100 – 1.500 liters. These precision mixers produce superior-quality blends for almost all types of dry, moist and suspended bulk materials and can also be used for deagglomeration and de-clumping.
We will gladly blend your demanding/challenging products for you!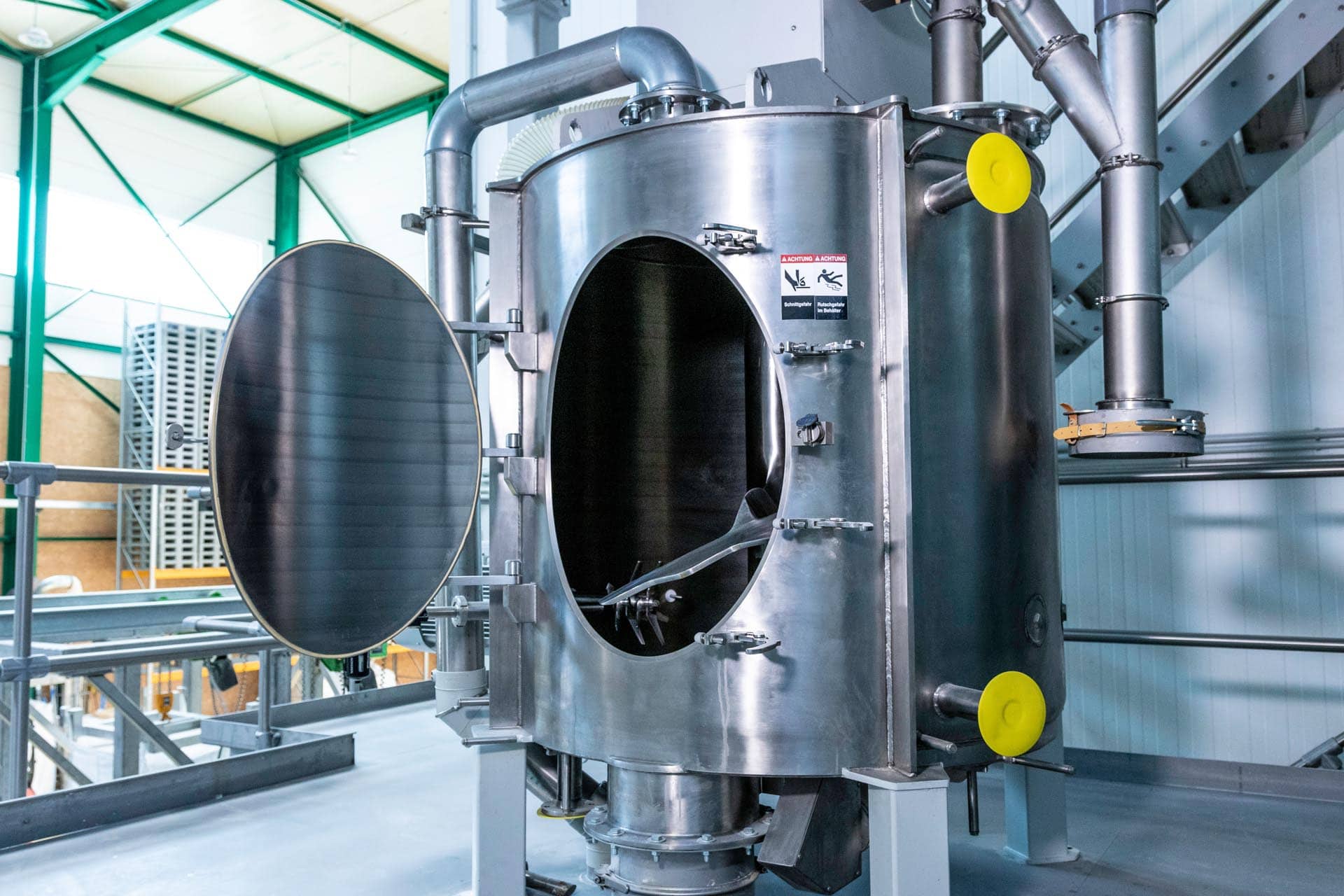 Mixing unit
Universal vertical mixer for fast and precise mixing of powdery materials with cutting rotor/vortex.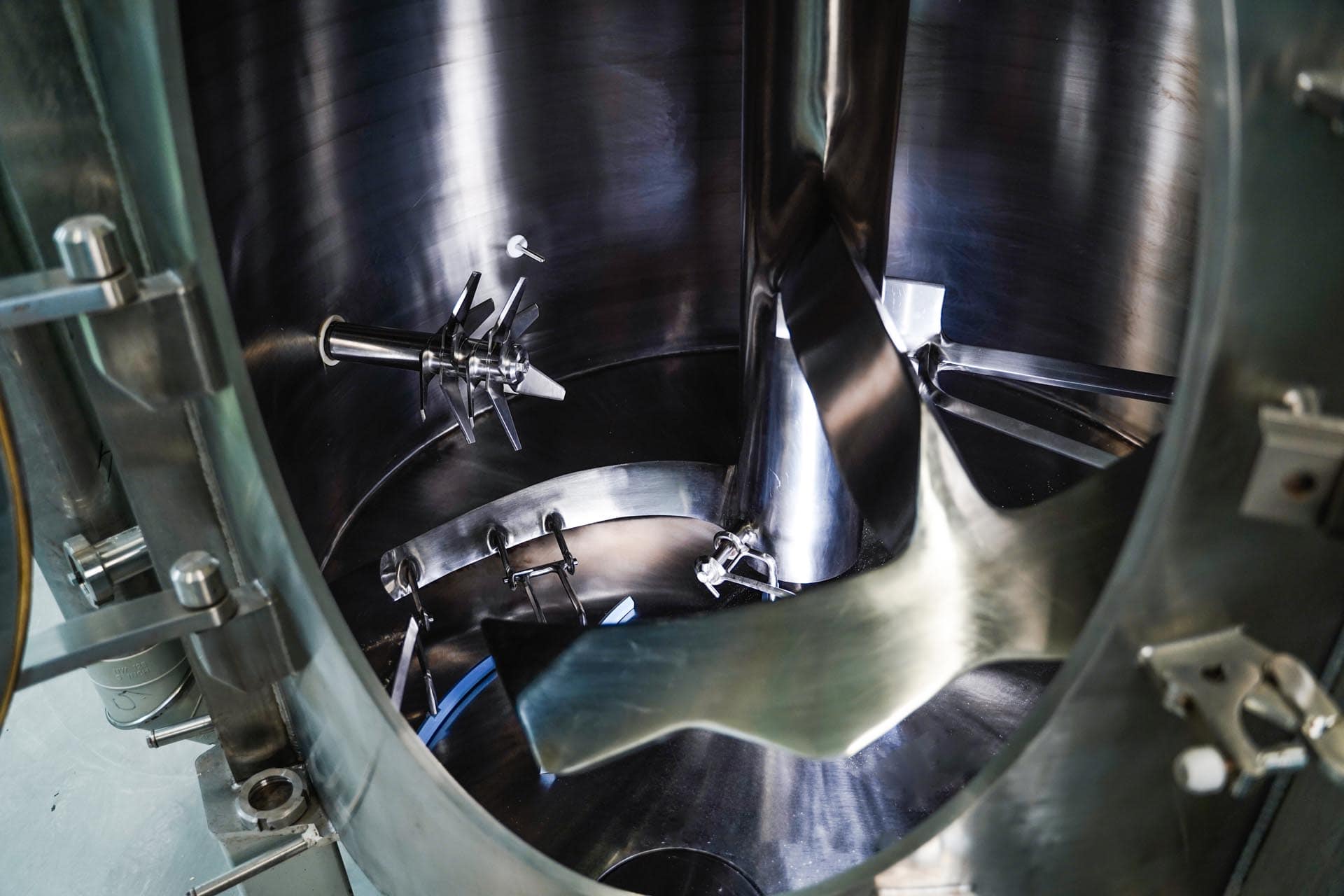 Chopping rotors
The cutting rotor blades inside the mixer can be used for deagglomeration and de-clumping.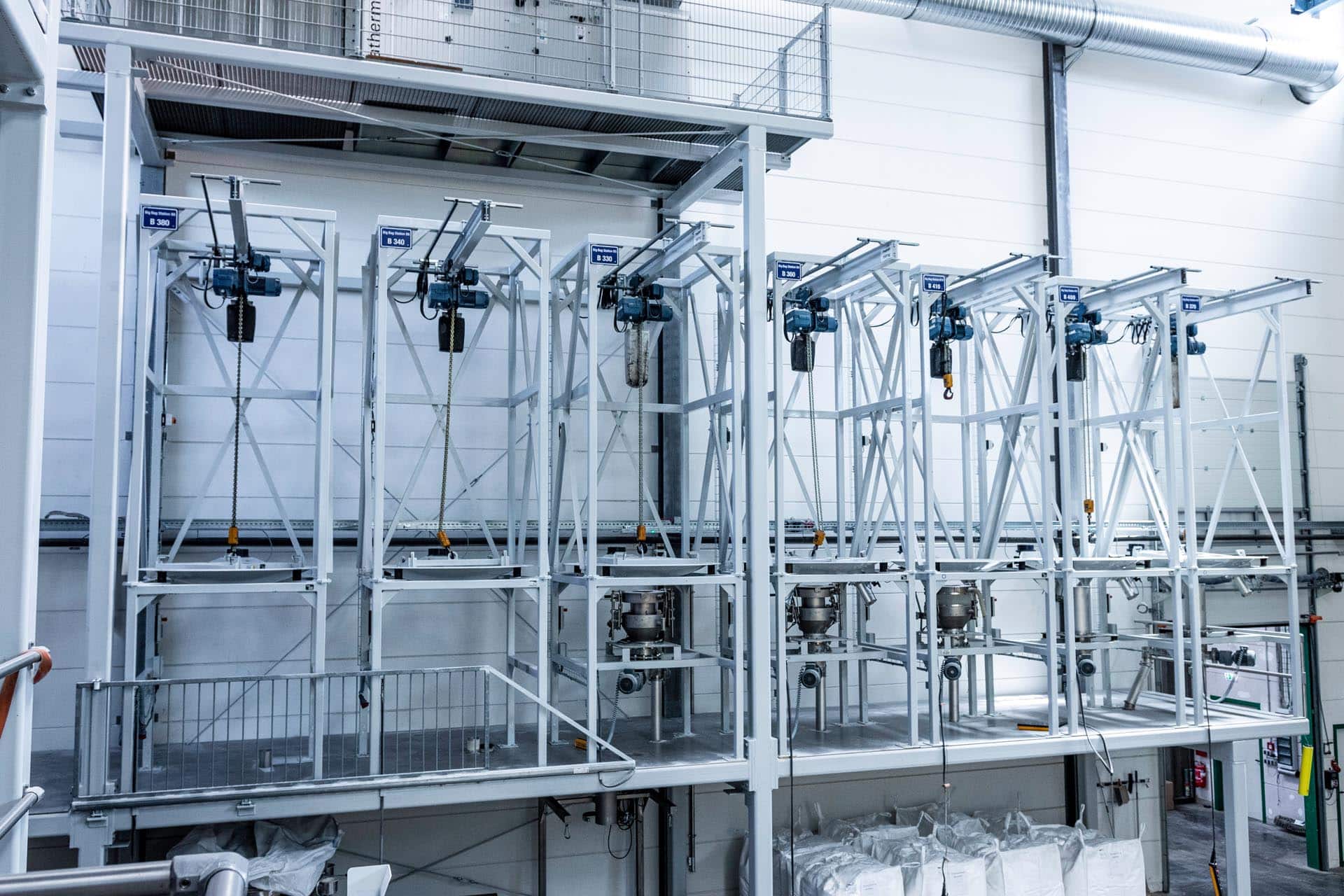 Dosing line
The high accuracy of gravimetric dosing enables precise conveying and dosing of powdered components.
Our core
Heiss MSP stands for Modern Special Products. But there is much more behind it for you: